COMPANY & TEAM PROFILE
JMI Venture Services was founded in 1988.
The company provides venture, productivity, financial and management consulting services .

Our team includes seasoned professionals with experience in many industries and professional disciplines.
Please call 310.373.6540, or click here to discuss a match for your business requirements.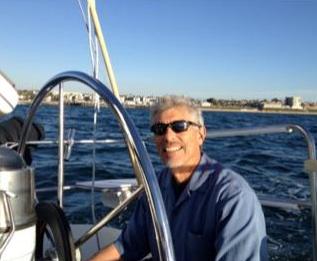 Jack Mott M.B.A., C.P.A., Licensed Real Estate Broker is President of JMI Venture Services in Palos Verdes, California. Jack is also the CFO for a Las Vegas based entertainment and attraction company, and CFO for a Los Angeles based software application company. Recent restructuring activities include technology, studio, production, entertainment and real estate companies. Recent activities: facilitator for sale and restructuring major LAX real estate portfolio, studio and real property sale, technology company sale, distressed real property, forensic and valuation assessments, a $250 million Silicon Valley start-up sale, acquisition of a software company for a semiconductor- client company, and $19 million in financing for a client company. Jack has also taken companies public and has prepared numerous SEC filings. Jack has also been involved with numerous company financings of equity and debt, including both up-round and down-round financings and associated shareholder restructurings, and has served as an operations and financial agent for Chapter 11 trustees. He has also been involved in numerous consulting projects including financial accounting & controls, valuation assessments, productivity assessments, corporate organizational restructuring, operations and business process improvements.
Prior to forming JMI in 1988, he had thirteen years of experience at Arthur Andersen & Co., Levi Strauss, Inc., and Xerox Corporation, including executive management positions in Operations, Finance, and Marketing and Sales. Jack holds a B.S. in Accounting/Economics and an M.B.A. degree.
He is also a licensed Certified Public Accountant and licensed California real estate broker. He has given lectures at several seminars, and has co-authored other books and articles on business processes.
He is fluent in the Spanish language and has conducted business in Japan, Europe, South America and Mexico. Send email to: jack@jmiventureservices.com